A roof over one's head is one of the most basic human requirements. Many people pay a lot of value to their houses and are quite selective and specific when it comes to their houses. This is why most moms harp on the importance of putting the laundry in or keeping the play things in once you are done with playing. Or you need to clean out the whole bedroom before you can start doing your homework. The same principle applies when buying a house. The effect is all the more because you are going to be spending a significant amount of time in a house. So here are some tips to ensure that you make the right purchase when it comes to a house.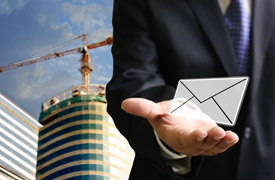 Select a Location
If you do not have a location set upon in your mind, select one. Use a fact based approach when making decisions. First of all, select a few locations at which you are comfortable living. Make sure that your whole family participates in this process. Once you have a few places down, do a SWOT analysis of each area. You may need the help of property advisors to do this bit. But it will all help to ensure that you are happy and comfortable in your new house.
Contact a Good Real Estate Agent
Once you know which places you would like to live in, contact a real estate agent in each of those areas. Your real estate agent should be someone who has in depth knowledge of the local market and various types of architecture. If you seek the advice of property advisors to select an area to live in, ask them for recommendations on a good real estate agent.
House Sightings
House sightings are extremely important when it comes to choosing the right house for you. Avoid making your final selections based on photographs or the internet. While this may seem highly impractical with high quality videos and pictures and mobile phones to transmit them, you simply cannot get a feel of a house without actually visiting it. Therefore make it a point to visit a few houses before you make a final decision. Every time you visit a house, tow your family along with you. After all, you are not the only one who will be living in the house.
Value for Money
By now you may have a few houses that you are quite keen on living in. But you simply cannot toss a coin when it comes to choosing a house. You will need to do a thorough value for money analysis on each house. How do you do this? Make a list of features that each house is providing and compare them against the price you are paying for each house.